Welcome to GSA Proxy Scraper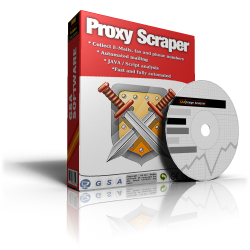 Tired of wasting time and money searching for the proxies you need? Or maybe you're tired of websites spying on you and collecting your data without your consent?
Look no further, we have a solution for you GSA Proxy Scraper is a powerful, easy to use, Windows based, proxy scraping software that can harvest and test thousands of proxies quickly and reliably with just a few simple clicks.
No more headaches wasting time to find the right proxy GSA Proxy harvester makes harvesting proxies easy. Our powerful proxy harvester has the unique ability to find and harvest proxies from thousands of sources across the web and continues to seek out and find proxies until YOU tell it to stop.
If that isn't enough, GSA Proxy Scraper goes above and beyond by adding in a powerful Port Scanner, which gives GSA Proxy Scraper the power to harvest proxies from places that other competing software on the market can't touch.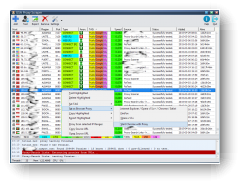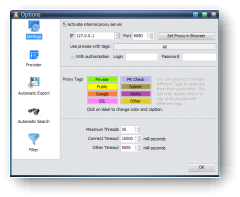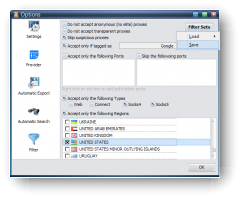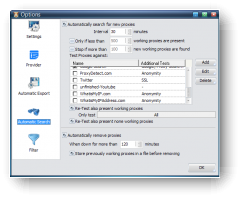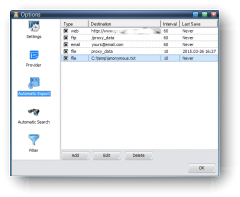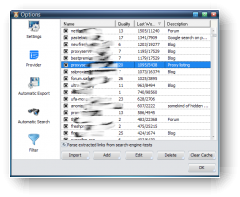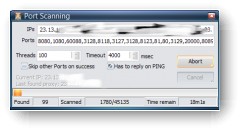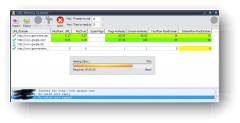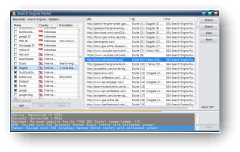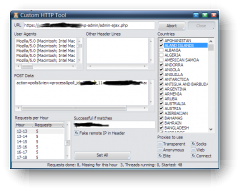 Useful features like Smart-Tagging allow you to easily create your own custom proxy tags which automatically filter proxies based on the criteria you set. (E.G. proxy must work with Youtube, Facebook, Etsy, etc.).
Even though this software was first released as a proxy scraper only, we are continuously adding useful tools to it like a Proxy Scanner, Metric Scanner, MozAPI and Majestic Scanner, Search Engine Parser or a Google-PR-Emulator. This Google-PR-Emulator will map the discontinues Google-PR API to any other Metric Data like YandexTIC or Moz/Majestic allowing any of your older software applications to display up-to-date data again.
Easy to use exporting and filtering options will take care of all the organizing, filtering, and exporting without any intervention on your end. Need Google passed proxies sent to one location (E.G. email), but want Ebay passed proxies saved to your local machine? No problem! GSA Proxy Harvester can export proxies to email, FTP upload, local destination, or even web upload. Simply choose the export interval and location to export the proxies, and GSA proxy harvester will handle it all automatically, while you sit back and drink your cup of coffee.
After months of research and development, we're confident that no other software on the market comes close to offering the features that GSA Proxy Harvester comes with right out of the box.
Other amazing features of GSA Proxy Scraper
Powerful Harvester: Built in proxy harvester goes above and beyond the competition by having the unique ability to scrape proxies from almost any site! The proxy harvester is so powerful it can harvest proxies from sources other proxy tools can't touch
Test Proxies Against: Automatically test newly scraped proxies against websites such as web 2.0's, social accounts, email providers, search engines and even your own custom URL's
Smart Tags: Proxy tags allow you to easily tag/group specific types of proxies which can later be used for different tasks
Proxy Types: GSA Proxy Scraper currently has support for Web, Connect, and Socks4/5 proxy types
Port Scanner: Powerful, multi-threaded port scanner allows you to easily scan I.P. and port ranges to discover more proxies
URL Metric Tool: Get all your extra details to a Domain or URL from PR to Moz and Majestic Data like CitationFlow or TrustFlow.
Build in Search Engine Parser: search over 1000 search engines for your keywords with one click and get the results as quick as never before.
Custom HTTP Toolkit: Create custom HTTP Packets and send them scheduled over time
Rank Tracking: Track your rankings with the search engine parser.
Emulate Google-PR: Exchange the discontinued Google PageRank metric with anything you want on the fly (supporting any program)
Proxy Filtering: Automatically filter by country, speed, Google passed, anonymity level, dangerous I.P.'s and more
Compatibility: Supports proxy formats from all the most popular SEO tools such as GSA SER, Scrapebox, Gscraper, NohandsSEO, Ultimate Demon and many more
Internal Proxy Server: Internal proxy server allows the software to act as a personal VPN, giving your browser a fresh new I.P. after every refresh.
Export Options: Automatic proxy export to FTP, email, local directory, and web upload (GET, POST)
Lifetime license and updates: Just like other GSA tools, GSA Proxy Scraper is a one-time fee and includes free updates and support for the lifetime of the software.
And much more!
GSA Proxy Harvester isn't the only proxy harvesting software on the market, but we confidently believe it is the BEST, but don't take our word for it Download the 100% 5 day free trial and see for yourself!
P.S. GSA Proxy Harvester isn't just for SEO's, but is useful for anyone wanting to stay anonymous while browsing the internet. Grab GSA Proxy Scraper today and stay anonymous online!